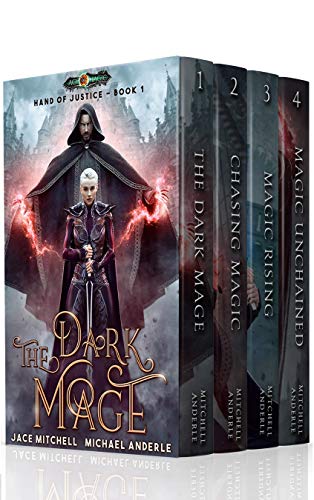 Riley's hearing rumors about a dark mage in the north. He's amassing a ruthless army and practicing twisted magic. His evil past intertwines with Riley's kingdom…
…and he's coming to claim it.
With the kingdom at stake, Riley embarks on a collision course with this mage… and with her own mortality.
Will Riley's fighting prowess prove enough to vanquish the dark mage and his legion, or is her fate already sealed in his twisted magic?
This Boxed Set included the first four books in the Hand Of Justice Series. $0.99 on Kindle