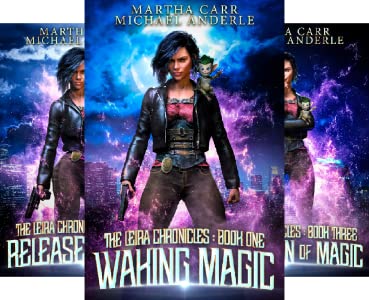 For Austin homicide detective Leira Berens, happy is running down bad guys and solving crimes.
And she's damn good at it.
Which is why when the Light Elf prince is murdered, the king breaks a centuries-old treaty and crosses between worlds to seek her help.
Wait a minute. An Elf? Like from Lord of the Rings or something?
Yeah, Leira has a hard time accepting that.
But it doesn't matter what she believes.
Magic is real, and it's coming back with a bang.
The prince's death was only the beginning. Tracking down his killer is about more than just justice.
It's saving the world.
If you're looking for a heroine who prefers fighting to flirting, this series is for you.