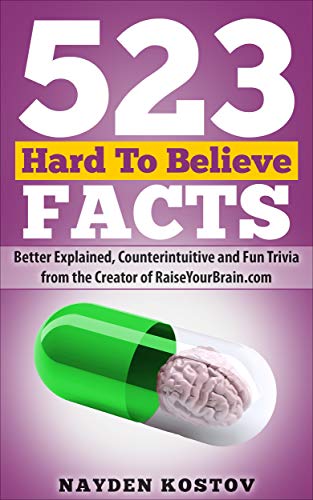 An educational and entertaining collection of unbelievable facts! Whether you're interested in uncovering truths about animals, history, or popular culture, you'll be sure to learn some fascinating trivia.
Which was the first country to give citizenship to a robot? Is the dark side of the Moon always dark? What is the Sismo Detector? Discover the answers to these seemingly random questions and more!
Also available as an audiobook! Free on Kindle.